How to use the Coastal Travel Guide
Click on the State you are interested in, then choose the County within that State. On the County page you will find a link to the Beaches, Parks, Trails and Boat Ramps located within that County. Also located on the County page you will find a link to the Local Businesses located in that County. The Local Business section is a great way to find lodging, restaurants and places to visit and shop.
In the North Carolina section you will find information about places like Wilmington and Nags Head. You will also find information about North Carolina Lighthouses, Boat Ramps and Beaches.
South Carolina has a variety of information including 21 Beaches, 72 Boat Ramps and Fishing Piers, and 8 Lighthouses.
The Florida section is packed with lots of information from Boat Ramps, Fishing Charters, Parks, Trails, Hotels and Golf Courses to National Parks like Dry Tortugas National Park and Everglades National Park.
From fun-filled Virginia Beach to Historic York County, the Virginia Coast offers a variety of recreational opportunities including trails, parks, beaches and public boat ramps and fishing piers.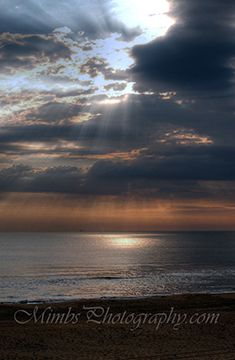 Hawaii if a favorite destination for vacationers, is there any wonder. Volcanoes, beautiful beaches, mountain trails and of course it's tropical weather. The Hawaii section is loaded with information and directions to the trails, beaches, lighthouse and more that Hawaii has to offer.
From the world famous Orange County to the Redwood Coast in Humboldt County, the California offer something for everyone.
From the architectural beauty and party atmosphere of New Orleans to the peaceful State Parks along the Louisiana Coast, Louisiana is an outdoor wonder. Use a public boat ramp and travel along a bayou to view the wildlife and beauty of Louisiana. View Fine Art Photographs of the French Quarter of New Orleans.
In our Georgia section you will find information ranging from the historic Squares in Savannah, 34 public access Beaches in Georgia, 14 Georgia Islands, Parks, Trails, Campgrounds and public Boat Docks and Fishing Piers.
Battleships to Beaches, the Alabama Coast has it all. Go fishing from one of the 28 public boat ramps or fishing piers, or take a charter fishing trip.
Casinos, world class golf, beaches, fishing, and a host of dinning and shopping await you along the Mississippi Coast.
In true Texas style, Padre Island National Seashore's South Beach Campground offers 60 miles of beach camping.